Alabama's Largest Old West - Million Dollar Rustic Furniture Showroom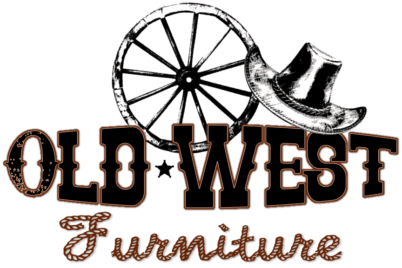 Old West Furniture
Farmhouse & Rustic
learn how to decorate western style rustic furniture, for the home to cabin farmhouse country living.
Farmhouse Furniture, Inspire Rustic Home to Cabin Country Living
It's the best place to shop for quality furniture at Barter Post – Old West Furniture Store in Fort Payne – Rainsville AL. 
Custom farmhouse furniture that inspires rustic home to cabin country living. Authentic Western Style furniture, handcrafted real solid wood. Made in USA 
just kick back and relax, as you flip thru all our galleries you become that much closer to creating your very own home to cabin farmhouse. No matter if you love of horses to cowboys' this is your one stop shop to amazing interior decorating.
How to Choose the decor for a
home to cabin rustic theme?
If you have a hunting lodge or just a country chateau or a hut to escape the everyday stress of city life, you have the opportunity to create an atmosphere that is fundamentally different from your main or place of residence.
You can use a variety of appropriately designed and themed decorations to create an atmosphere that not only suits your rustic home, but in contrast to what you normally have in your main residence.
If you go to the lodge to escape "normal" life, the contrasting furnishings contribute to this escape.
It is said that a change is as good as a break, and a change in the internal and external environment can make a significant contribution to the relaxed feeling you enjoy when you go on your weekend break or regular vacation.
If the lodge is your own, you will no doubt want to set it up and decorate it so that you get the feeling of escape and at the same time feel at home.
If you have a modern town house with bright and modern interiors, it is an excellent contrast for your lodge retreat to look for rustic decor that harmonizes well.
One thing that makes choosing lodge decor easier is how old vintage styles fit so well in the lodge environment.
The permissive use of wood, especially dark wood, for furniture, wall hangings and ornaments can be found in a country house from the 16th century in the English countryside as well as in a modern lodge in North America.
This means that it is readily available since the market is much wider than lodges or cottages and really includes all country houses and farmhouses.
The use of floral fabrics and rustic styles for lighting and other household items is just as much a part of a country house as a hunting or vacation cabin.
Even the kitchen can be a retreat into the past, but its function is still modern.Vintage style pots and pans, antique tables and chairs, vintage pot holders, etc. are used.
Almost any kind of furnishings, decorations, furniture or decoration can be found in a theme suitable for a lodge.
The use of rustic vintage styles for your lodge interior can be further enhanced by using a subtopic that also fits your environment and the purpose of the lodge.
For example, if it is a hunting lodge, you can easily search for fabrics, ornaments, decorations, furniture and utensils with elk or deer.
If it is just a lodge for hiking in nature and enjoying nature, broader nature themes with native trees and flowers as well as animals known in the area where the lodge is located can be used.
With a little imagination to visualize your ideal lodge interiors and do a little searching, you can surely create a rustic ambience that will welcome you in the depths of winter or midsummer.
How Much Weight Can a Big Man Recliner Hold a Person?

#550 Old West SD Can Hold 400lbs
How long does it take to build a custom living room set for my home to cabin renovation? Factory may take approx 3-4 weeks on average.

#530-69 SPICEGAUCHOHAIR
SAVE $200 to $400 SALE